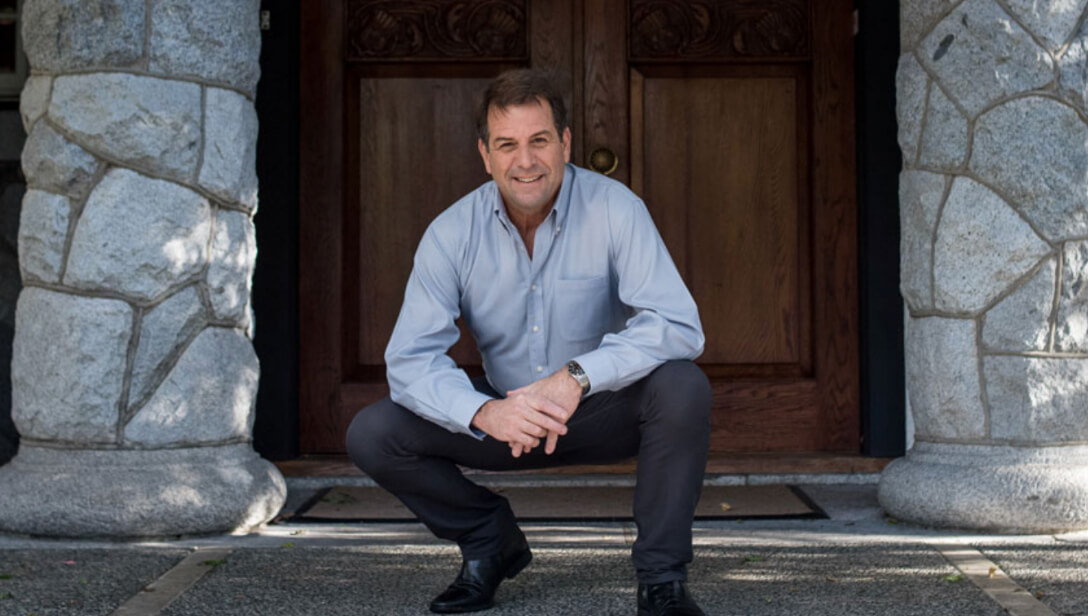 Victoria REALTOR
®
Brad Hall
Brad Hall has the business, sales and marketing experience to successfully navigate the current real estate market and negotiate your real estate purchase or sale. It's important your real estate transactions are handled in a thoughtful way, while paying close attention to detail and maintaining the client's interests as top priority.
Selling your home at the right price to the right buyer, or helping you find a Victoria home that best meets your wish list and budget, is Brad's commitment to you.
District of Oak Bay
District of Saanich
Downtown Victoria
District of Oak Bay
District of Saanich
Downtown Victoria
Victoria Investment Real Estate
It's the right time to invest in Victoria
Are you looking to take advantage of Victoria's mild climate and spectacular location by purchasing a vacation home? Would you like to look at homes that would make ideal rental properties? The current real estate market in Victoria is ideal for investors. Real Estate is an attractive investment due to the demand for rental homes as well as the long-term increase in real estate values. 
Victoria will always be a sought after place to live, which makes it a prime location for investments. Brad Hall enjoys working with buyers looking for investment properties and is happy to put his knowledge of Victoria, real estate and business to work for you.
Victoria's Most Desirable Districts
Brad Hall knows that the right neighbourhood is paramount to living your desired lifestyle. Are you interested in walking to the city? Exploring the local scenery? Sprawling out and taking in the view? Brad Hall is committed to helping you find the perfect neighbourhood to call home.
District Of Oak Bay
Oak Bay, a picturesque community located on the southern tip of Vancouver Island, features well-maintained gardens and homes along the southern tip of Vancouver Island. 
District Of Saanich
The beautiful Butchart Gardens along with farmgate wineries and artisan distilleries bring an unparalleled culture to the Saanich area, found just north of Victoria. 
City of Victoria
Take advantage of the city's rare combination of a cosmopolitan lifestyle, multiple housing options, walkability, and ready access to the outdoors.
Living In Victoria BC
Victoria offers the best of both worlds. As an island destination, it's the ideal place to escape the hustle and bustle of city living. Outdoor recreational opportunities abound, and you can find abundant natural beauty everywhere you look. As the capital of British Columbia, and with easy access to Vancouver and the Lower Mainland, Victoria has a plethora of culture, amenities and opportunity.
Victoria boasts Canada's mildest climate, and the scenery is green and colourful year-round. Spend your time golfing, gardening, fishing, hiking, biking, and exploring the Pacific Coast in this incredible city. After your day of adventure, surround yourself with Victoria's rich cultural offerings as you explore museums, peruse boutique shops, experience authentic culinary offerings, or even make a date for afternoon tea at the Empress Hotel!
Visitors to Victoria dream of living here. Live the dream. View Victoria Real Estate Listings.
I have known Brad for several years and initially used his services for my transition to BC from out-of-province in 2018. Brad has helped me with multiple home purchases and sales and each time, Brad has helped me land my dream home. Whether you're moving across the country or around the corner (I did...
- Jenny Sardone
Brad is truly THE BEST REALTOR. He is so patient, helpful, down to earth, hardworking and kind. He has gone above and beyond for us. We would very highly recommend him to anyone buying or selling.
- Jo Ross
If you are looking for a genuine, patient, knowledgeable and attentive realtor, you need to work with Brad! I spent the better part of 2 years figuring out what I was looking for. Brad always picked up on what I was thinking and helped me to refine my search without ever putting me under the slightest...
- Elizabeth Rush
I am pleased to recommend Brad Hall as an excellent realtor. For two years, Brad kindly and patiently assisted our family while my husband and I helped our daughter search for a condo. Brad spent time with our daughter and with us discussing the market, learning about her housing preferences and showing...
- Joan L Rush
We found Brad by doing a search on line for housing in the Victoria area. He had a lot of listings in our price range. He replied to the email I send him right away and got busy on our behalf instantly. We quickly found a suitable home and Brad maneuvered us effortlessly through viewing and offering and...
- Tim Beasley & Brigitte Will